"See a Juggler!  Be a Juggler!"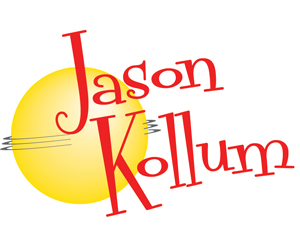 It's the Fun, Interactive, Total-Participation All-Ages Performance & Workshop Program where YOU become the juggler!
Everybody gets involved!
Perfect for libraries, schools, cub scout groups, summer camps, daycare centers, and many more events and venues!
First, it's The Rock n' Roll Variety Juggling Show!
A fun, engaging, 100% interactive big family show for ALL ages of  kids and families!
Tons of energy, movement, audience participation, laughter and excitement!
Features huge balancing and juggling stunts, cool skills with spinning balls, frisbees and a huge variety of interactive skills!
A great all-ages kids and family show!
Then, EVERYBODY PARTICIPATES in the hands-on skills workshop!  Tons of Fun!  Totally Interactive!
Kids actually get a chance to learn skills themselves!  Depending on the ages of the kids, skills taught including balancing skills with peacock feathers, beginning juggling skills with slow-moving juggling scarves and beanbag balls, skills with plastic spinning plates, Chinese Yo-Yo's (diabolos), juggling rhythum/flower sticks, and more!
PERFECT for all ages of kids!  The kids become the real stars!  They can all do it!
Everybody participates!  Nobody sits out!  Nobody feels left out!  It's TONS OF FUN!
Imagine an entire room of kids all participating at the same time!  Event parents too!
Depending on # of kids present, and the type of event, one or several workshops can be offered!
"See a Juggler!  Be a Juggler!" is performed at hundreds of events per year!  Please visit Library Programs, School Programs, Cub Scouts, and Summer Camp Entertainment and scroll down to the testimonials to read all the fantastic comments people have said about this program!